The MNS has developed growth and yield simulation models for the most important commercial tree species in Chile which are implemented on the same computing platform. A forest inventory processing system is also integrated in the same platform and linked to the simulators. Each simulation model has parameterised predictive functions for each growth zone previously defined for each tree species according to climate and edaphic conditions.
All the simulation systems described above for forest plantations are empirical and cover the entire range of resolution levels required: stand-level growth model, stand-table projection model, distance independent individual-tree growth model and compatible-projection model..
The computer simulation platform developed by the MNS has proven to be flexible enough to allow its implementation for other tree species. So far, it has been successfully implemented for use in plantations of Eucalyptus grandis In Brazil and Pinus taeda in Uruguay and Argentina. More recently, the integrated forest inventory processing and growth projection systems were incorporated into the corporate information system of CMPC Forestal, which serves its companies in Chile (CMPC-Forestal Mininco), Brazil (CMPC-Celulose Riograndense), and Argentina (CMPC -Bosques del Plata).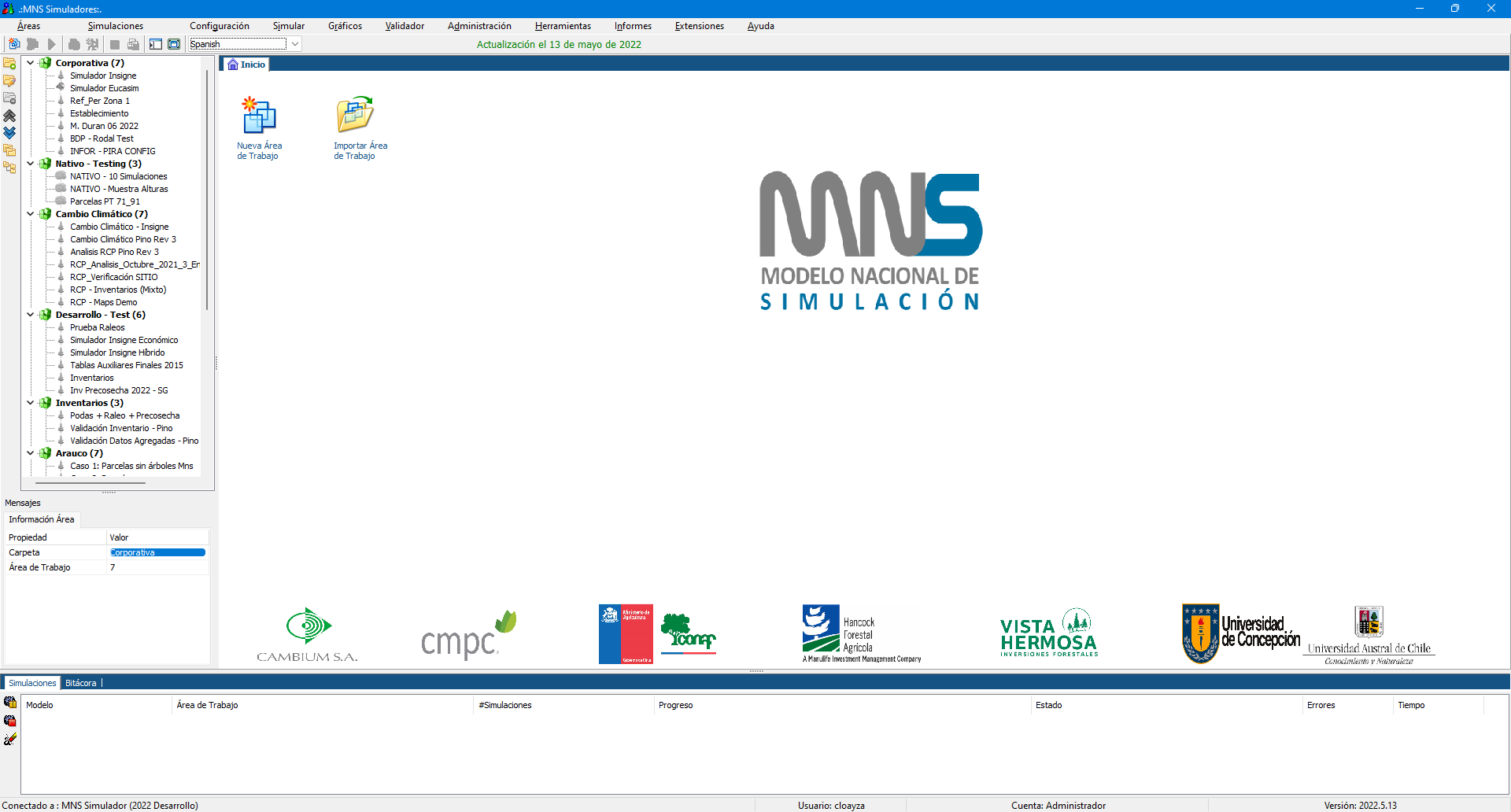 As a way of promoting the use of modern growth simulation systems developed to support plantation management decisions in Chile, since 1995 the MNS has periodically released Academic versions. The main purpose has been to transfer this tool free of charge to the various universities that teach Forestry Engineering to support academic work in different subjects. The latest version was released in March 2023 and can be downloaded from the following link:
Download
This Academic version allows you to learn about all the capabilities of the system and serves as a training tool for students. It can also be useful for companies interested in evaluating a membership to use this tool for managing their plantations. It is important to point out that this Academic version incorporates only a single generalized configuration of predictive functions for each species. Therefore, IT IS NOT A TOOL designed for operational use.